Are you a high school graduate or a college graduate? And you need to write your first resume? I am very happy to help you out. Hey that is customer service indeed. Let's start your journey as an applicant.
Let us start with high school/college graduates with no work experience at all. You may be are too worried on how to make your first resume look good. The BPO (Business Process Outsource) industry is getting more competitive. The same goes for other industries. You have to sell yourself and show that you are the best candidate for the post. Here is a guide in writing your first resume:



First Section: Contact Information
Use your full name and not your Nick name. Ex. Maria de Leon
No need for full address, baranggay and city will do. Ex. Manggahan, Pasig City
Use your mobile number and not your home number or somebody elses ex. 09xx xxx xxxx
Indicate professional email and avoid unprofessional ones such as sexybitch@yahoo.com. An email address with your name is good. Ex. Maria_deLeon@yahoo.com
You may include substantial network such as your LinkedIn url.
Second Section: Personal Branding Statement
The employers want to see what you as an applicant can do for them and not what you want from them. You have to show what you offer and how you are different from the other candidates. It should be inspiring and catchy like below: (Source: http://www.hloom.com)
I have a passion for customer service and I can create innovative solutions to keep customers committed to your brand and have them coming back for more.
You can also add actions to your branding like below: (Source: www.hloom.com)
I help companies drive profits and improve their reputation through innovative customer service solutions, never saying no, and not closing an interaction until satisfaction is achieved.
Your branding statement should be unconventional. Only you know how to brand yourself. Here are points to consider:
Keep it short and simple. All should be about your customer service skills.
Terms like passionate, committed, emphatic, creative, energetic, focused, aligned, intuitive, innovative, collaborative are strong words to consider in writing your resume. You should also brag about your problem-solving skills.
Focus on customer service skills. Mention what is impressive and not what is he business in general.
Third Section: Education
One of he qualifications is being a graduate. For high school graduates, you may include your primary, middle school and high school institution including the years and city where it is located. For college graduates, you may include the course you finished.
Fourth Section: Skills Summary/Qualifications
Since you do not have work experience yet, this is the next section of your resume. I will write another blog with experience section for non-newbie. This should have only 10 at most bullet points with word/phrases. Include the most relevant skills, not all. Highlight any Honors received while in school. Your entry-level resume should include ALL  the community service activities you engaged in. List also the part time jobs and internship. If you have Technical Skills, you may add those.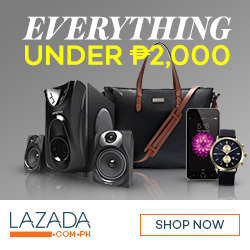 Fifth Section: Seminars/Training Attended
You are a newbie, there is no work experience to flaunt yet. Yet, it is necessary to include the training and seminars you attended with connection to your education and the job you are applying for if possible. State the Title of the Training, Location, and Date (Month and Year will do). Make sure you have the certificates with you to present on the schedule of your interview.
Last Section: Reference
The reference section should not include any member of your family. The reference will possibly be contacted to ask about you and your background.These people will serve as the basis if the information written on your resume are true and valid. You may include 3 names with their profession, place of work and contact number. As a fresh graduate, you may include your professors or any one who knows you who can say attest to what is written on your resume. You can also say, "Will be provided upon request." But, make sure you have it listed.
Remember not to use funky fonts. Arial font style  at 11 font size will do. Your resume should look as professional as possible. An image or 2×2 picture attached on the resume is not required at all. There are some cases that it affects the impression of the recruiter/interviewer to the applicant. I am speaking in general.
Below is an example of a resume. Feel free to add your personal details & achievements.
Fresh Graduate Resume
22kb size
Hit LIKE on my Facebook page if you find this blog post helpful. You may leave a comment below once you get hired, so you can inspire someone.
Disclaimer: Details written on the resume are fictional. Apologies if any info matches anyone's information.
---